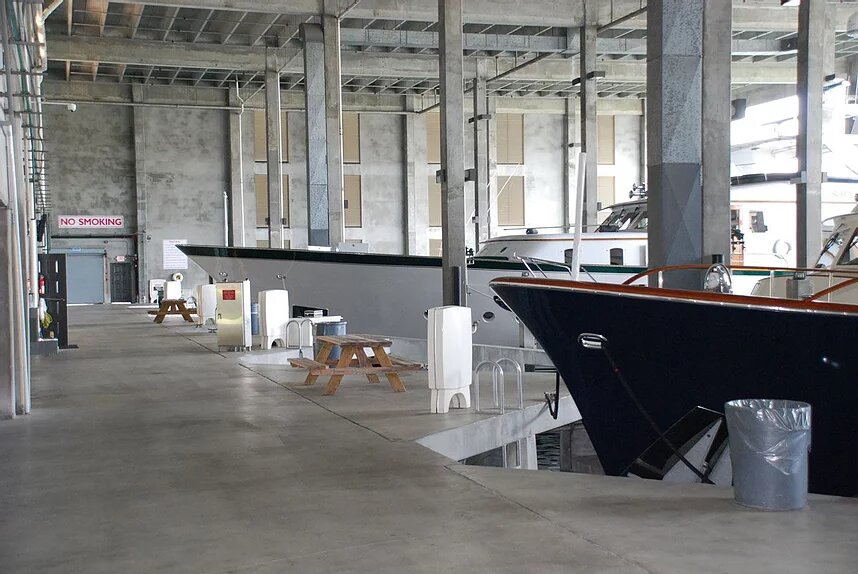 Captains looking for a full-service marina for yachts, their tenders, and all of their related repairs and services can now have all their needs met with one stop to the Boathouse.  In the fast-paced lives of yacht Captains, the Boathouse is positioned to help them solve their problems quickly, efficiently, and conveniently. The Boathouse facilities are ideally positioned in Broward County and in proximity to both Port Everglades and Hillsboro Inlets, the only inlets in the county.  With an experienced staff with over 150 years of experience across many marine manufacturers, the Boathouse provides Captains with a service partner that can address all of their needs while delivering superior service and competitive pricing.
The Boathouse Marina, Fort Lauderdale is a landmark yachting facility located just minutes from the Port Everglades inlet in the heart of Fort Lauderdale's marine district.  With 8 covered slips accommodating yachts up to 135″ and outdoor slips accommodating yachts up to 200' the Boathouse Fort Lauderdale offers the convenience of daily, monthly or annual storage.  With a full range of on-site amenities including 24 Hour On-Site Security Staff and Electronic Surveillance & Monitoring, the Boathouse can meet the needs of the most discerning clients.
The Boathouse Marine Center, Pompano Beach, is a 40,000 square foot covered, enclosed, and secure dry storage facility for boats up to 48′ in length. The Boathouse, which is 25 minutes from the Hillsboro Inlet, makes storing your boat easy and convenient with a range of daily, monthly, semiannual and annual dry boat storage as well as a full service and parts department. An authorized Mercruiser/Mercury and Volvo Penta Dealer, the Boathouse uses the latest in diagnostic tools and equipment with a staff of factory-certified technicians, including a Mercury Master Technician.  The Boathouse Pompano Beach is a multi-year award winner of Mercury's prestigious Customer Service Award.
For more information on our facilities visit us online at www.boathousemc.com and marinaboathouse.com or contact us via phone at 954.943.3200 and 866.397.9993.